MEKT designs and produces air-conditioning systems for the rail and tramway industry.
The company produces air-conditioners of every high standard, in terms of both their quality and the level of technology used. It boasts a wide range of systems, all custom designed and produced depending on the specific type of vehicle – regional trains, EMUs and DMUs, double-deck trains, locomotives for high-speed trains, suburban trains, underground trains and trams – the various services provided and the different types of installation. Air conditioning systems contain fluorinated greenhouse gases R407c (GWP=1774) and R134a (GWP=1430).
Its "Changes for the Better" motto has driven the company to constantly search for cutting-edge design and production solutions for its air-conditioning systems destined for trains, metro and trams. Over the years, MEKT's products have successfully achieved important results in terms of performance and energy saving, with the aim of improving the quality of rail travel.
Today MEKT's air-conditioners are even more powerful and high-performance.. The company has managed to improve the COP of its products, i.e. the relationship between the cooling power of the fridge (cooling kW) and suction capacity (suction kW). What's more, MEKT's air-conditioners are more lightweigh, and have less of an impact on the environment, at the same time as proactively contributing to reducing atmospheric pollution.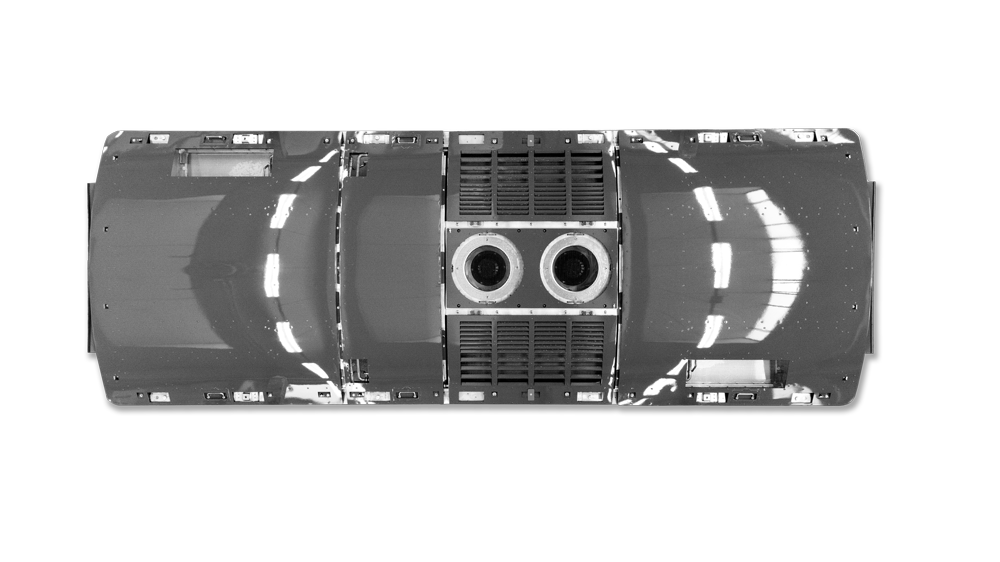 From 23kW to 32kW cooling capacity. HVAC is a packaged air conditioning unit typically mounted on the roof of the train. The cooling circuits are hermetic, meaning they are brazed in order to minimize the number of screws and flanges, enabling to reduce the risk of refrigerant gas leakage. Capillary tubes are used as a refrigerant gas expansion device in order to reduce mechanical components for higher reliability and longer product life. Horizontal screw compressors designed and manufactured by Mitsubishi Electric are used for optimal passenger comfort.  Mitsubishi Electric compressors are especially designed to sustain higher reliability even in the harsh operating conditions and environments of rail transport.  Horizontal compressors contribute to saving space and scroll mechanisms with capacity control technology allow precise cooling performance.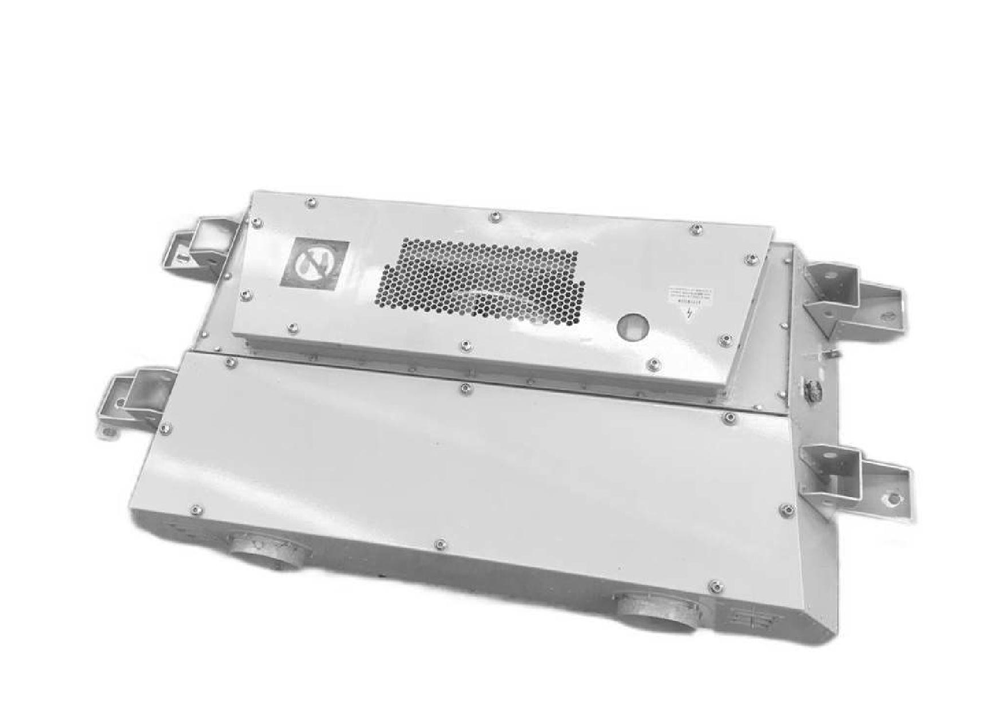 The HVAC unit is a monoblock  installed on the roof of the train and  contains all the necessary air conditioning components. The electrical panel is inside the monoblock and includes all electromechanical and electronic components necessary for unit control, regulating indoor temperature and diagnostics.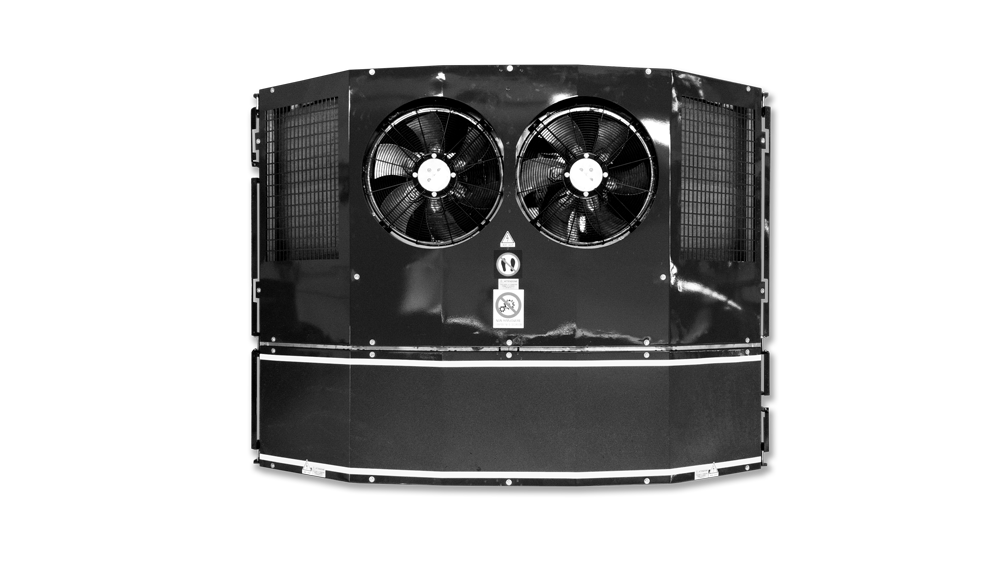 DOUBLE-DECK REGIONAL TRAINS
HVAC units incorporating Mitsubishi Electric horizontal scroll compressors with powerful cooling performance are used to provide comfortable indoor climate in double-deck high-capacity trains. HVAC units have two independent direct expansion refrigerant cycles and electric heaters for precise temperature control plus redundancy for just in case. The monoblock design includes the electrical panel and temperature control circuitry unit within the small footprint. Hermetic cooling circuitry realized by brazing in order to reduce the number of screws and flanges contributes to minimizing the risk of refrigerant gas leakage.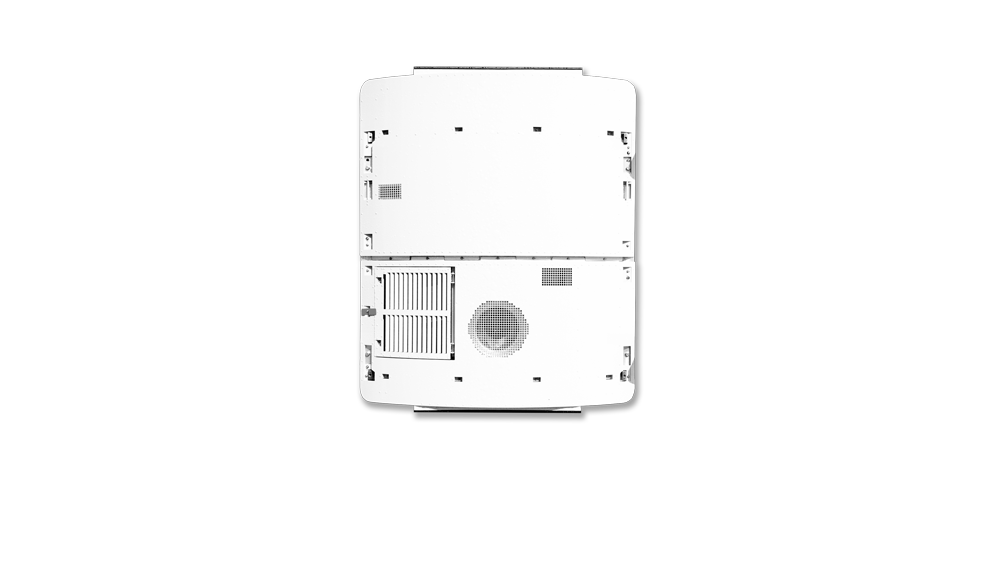 SINGLE-DECK REGIONAL TRAINS
The HVAC monoblock unit can be installed either on the roof or under the coach of the train carriage (picture shown is for the roof). Horizontal screw compressors designed and manufactured by Mitsubishi Electric allow for compact and slim design where the space is precious. Heat pumps may also be utilized for improved efficiency in heating performance.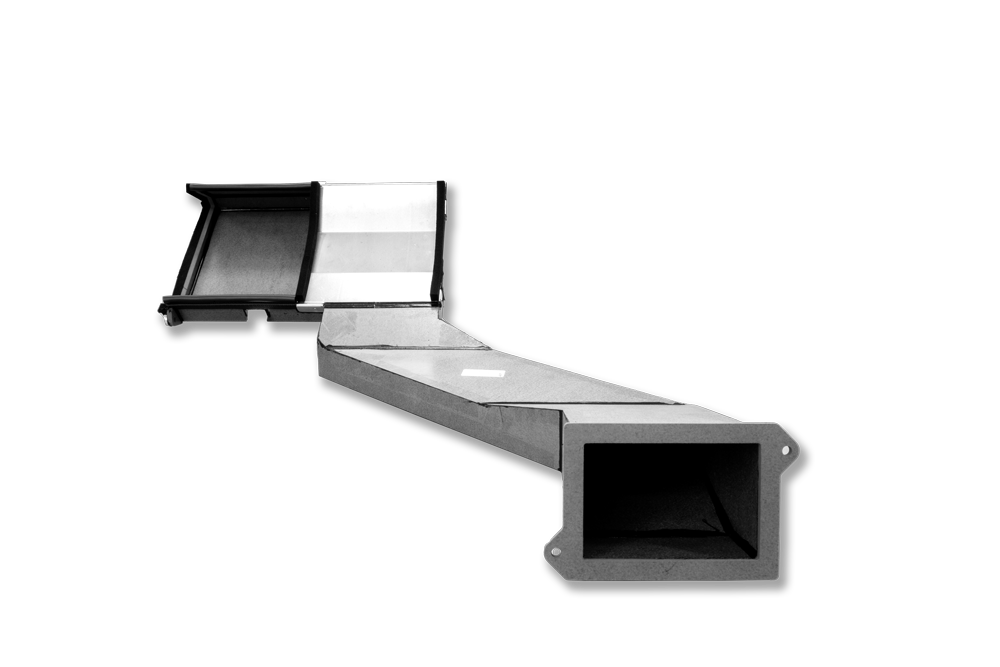 MEKT studies and supplies air duct systems for salons and cabins. MEKT supplies complete air duct systems made of composite material, aluminium or fabric. The system is provided complete with installation accessories and air flow rate regulation components.
MEKT offers its customers a fast and efficient after sales service.
Thanks to a widespread network of support centres, a team of expert and qualified personnel and extensive experience in this industry, the company is able to offer a rapid and efficient after sales service throughout Italy.